This post was contributed by Chrissy from The Pearl Blog.
I had quite the collection of paint chip swatches left over from when we were decided to paint our front door at first i was going to recycle them but being a craft supply hoarder that's near to impossible!
I was walking by my gallery wall, like I do about 50-100 times a day, and thought it was missing something …a little more color!
During nap time last week I needed something to keep my hands busy while watching the latest episode of Sherlock Holmes! And yes I recommend that show to all of you! It's on Netflix too!
Moving on, to make the banner you will need, twine, scissors, glue gun, glue sticks, paint chips/or colored paper.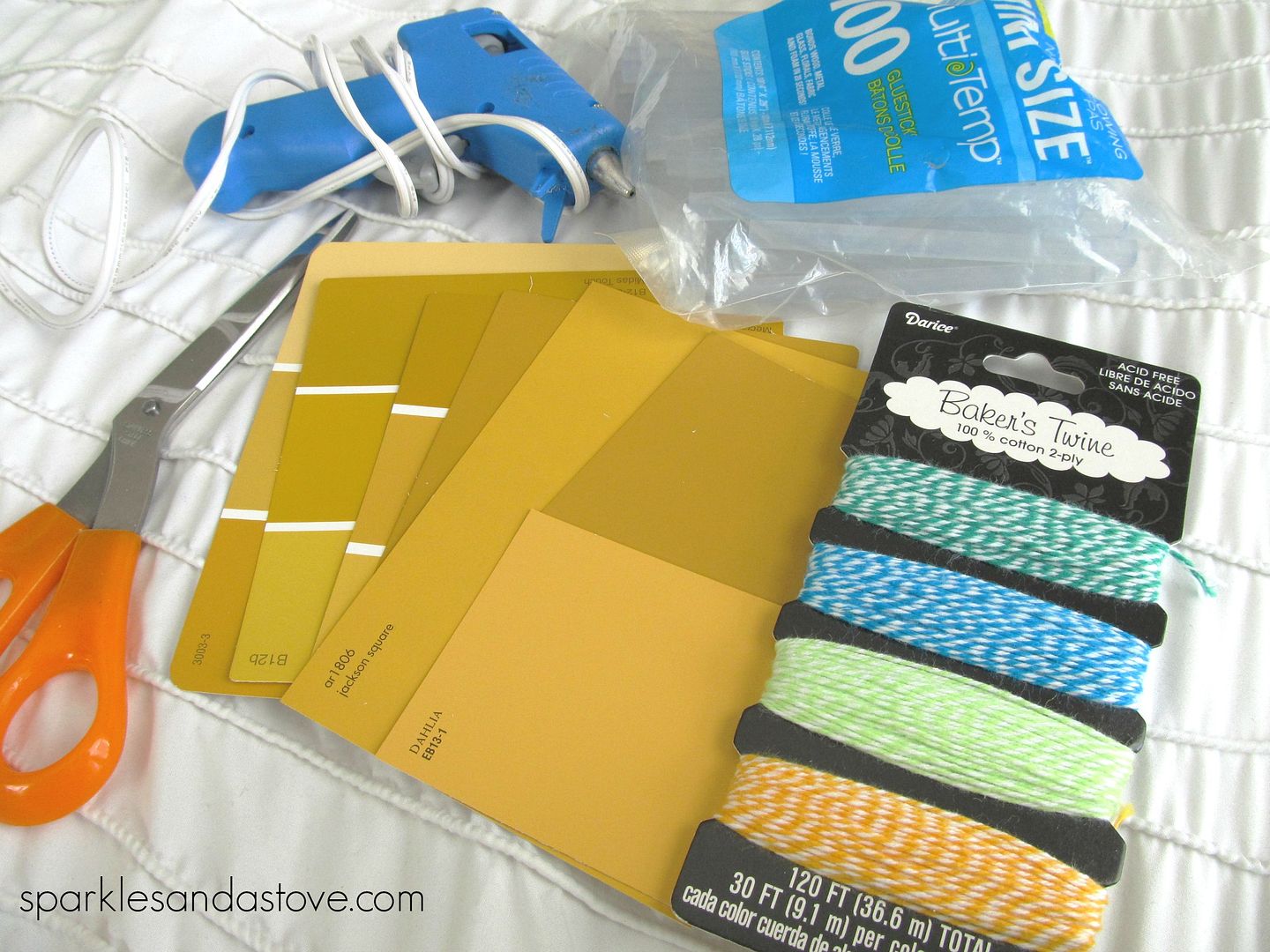 I cut the paint chips into even width strips. the length varied depending where the words were printed on the front. No biggie though. Once the strips were cut I folded them in half and cut little triangles near the bottom, to make a cute little pennant.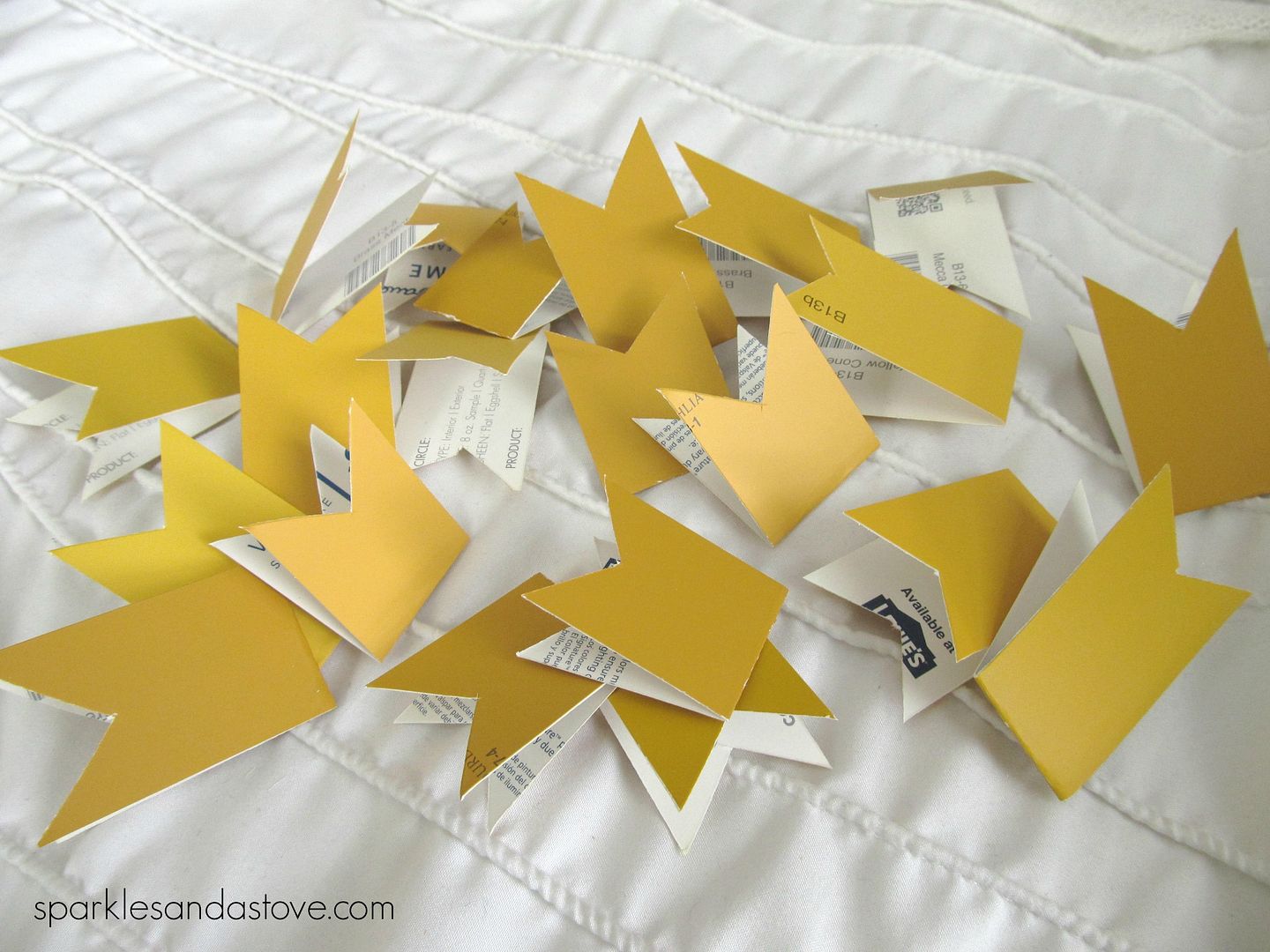 I chose a yellow and white bakers twine to hang my banner from. You can purchase this twine here I opened the paint chip pennants and laid the twine inside, I added hot glue around the edges and then folded it shut easy peasy.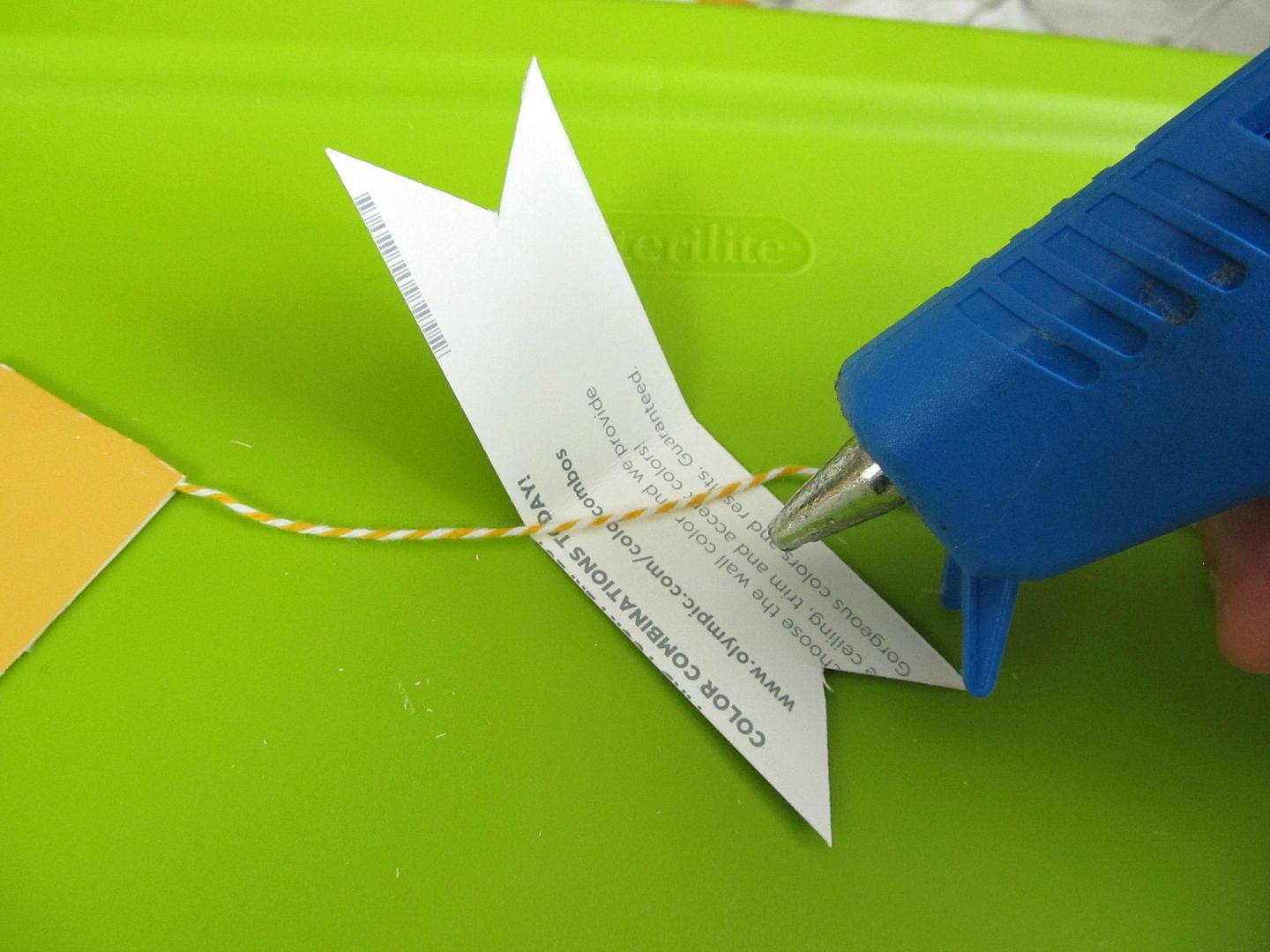 I repeated the process using all my paint chips. I alternated the length of the strips to give it some character.
This post was contributed by Chrissy from The Pearl Blog.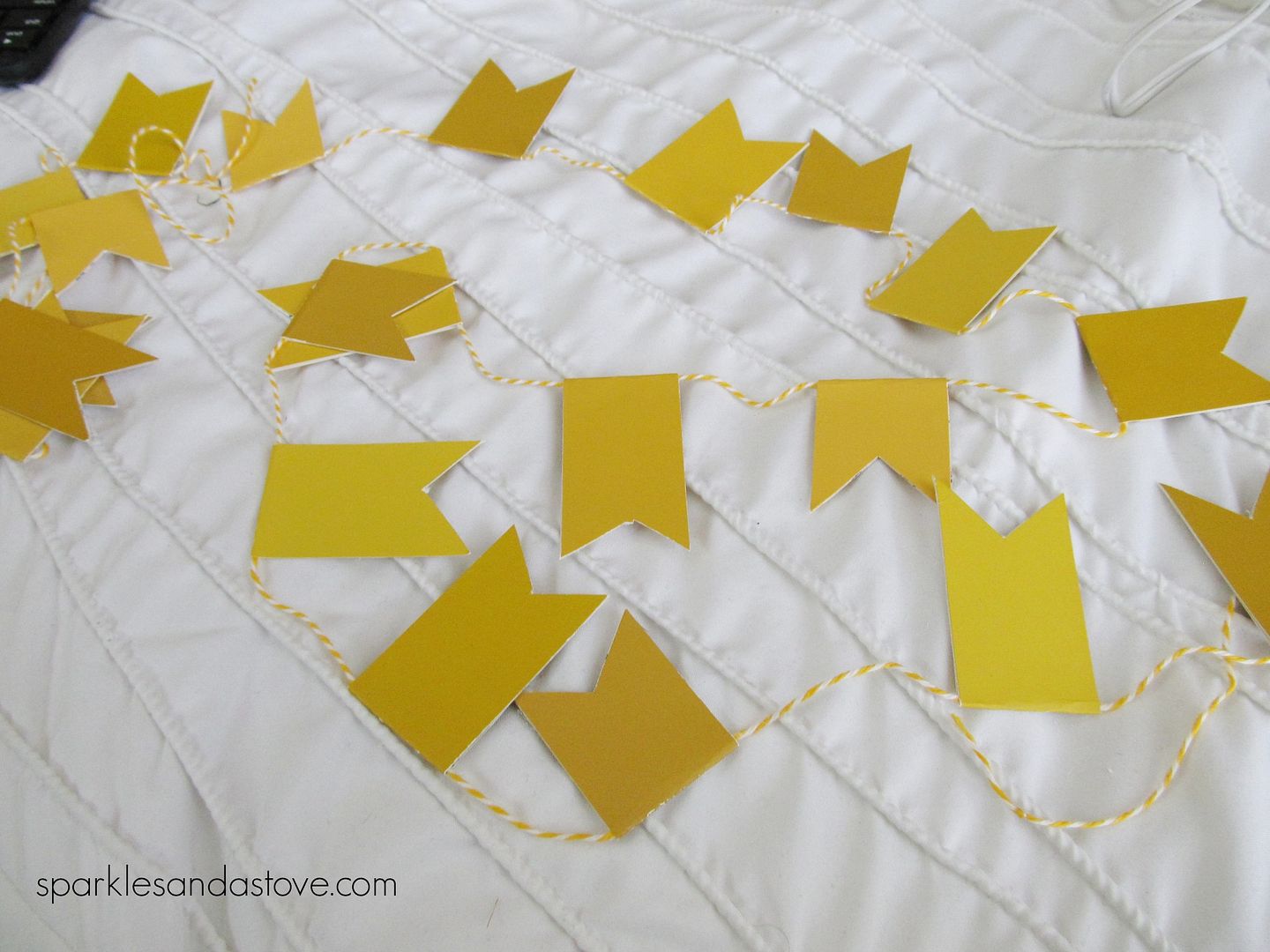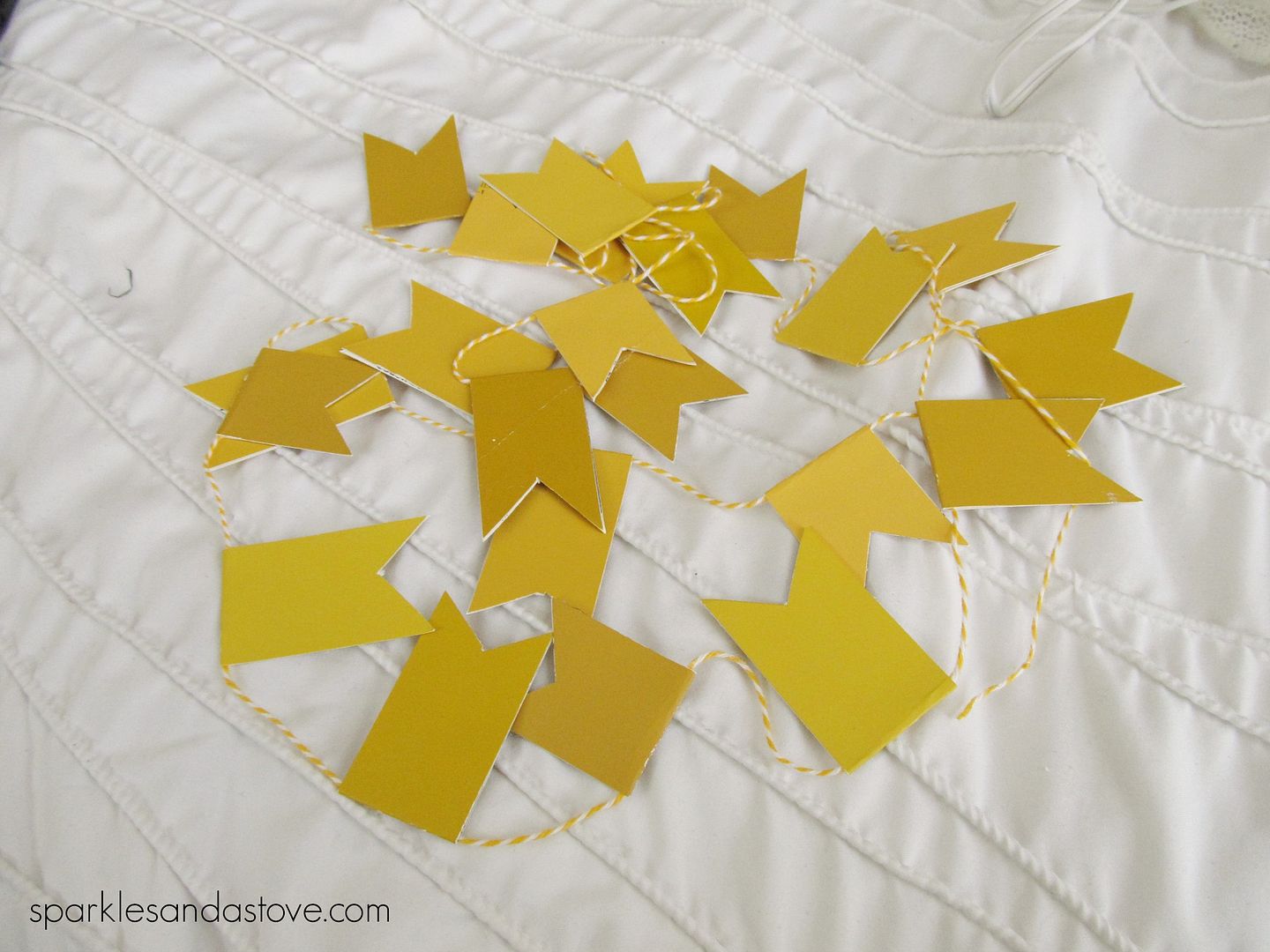 It looks great on my old window in the gallery, especially with that little pear next to it!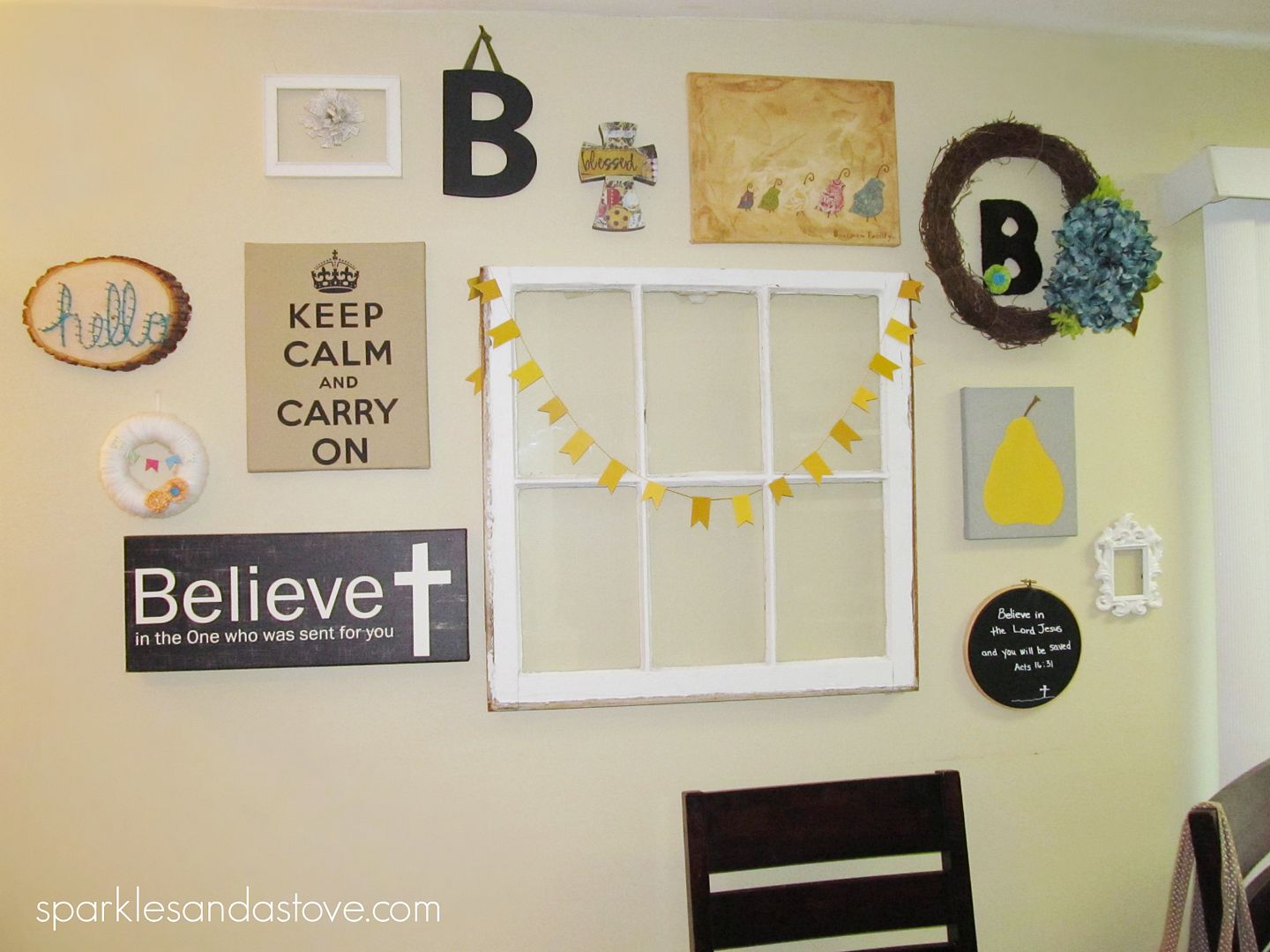 Now why did i not think of this sooner! If only I did not feel like stealing I would go and take every color paint chip and make a banner for each room in my house.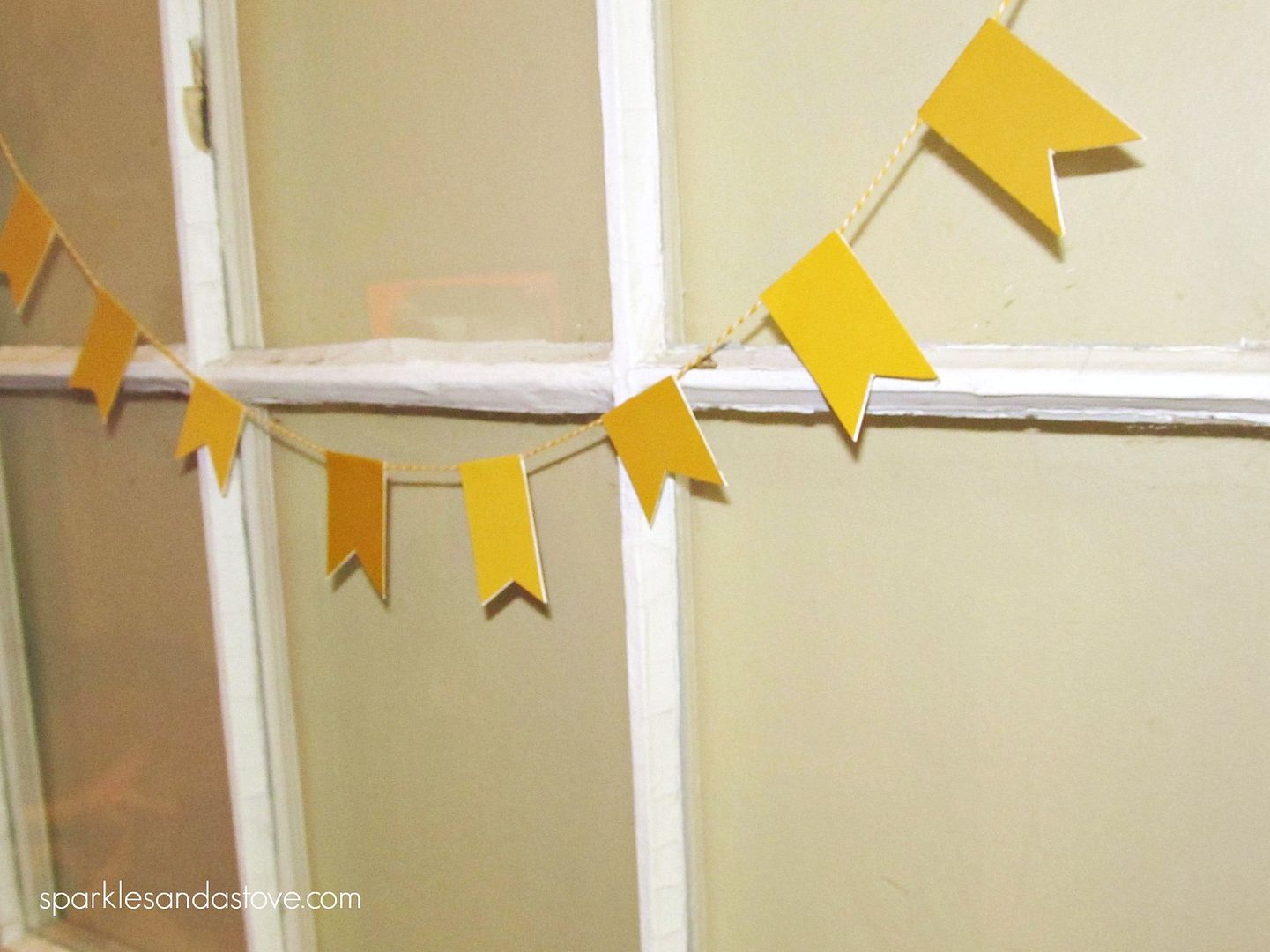 If you have left over paint chips i recommend making one. I may need to look around and see if I have more. I want one to match each holiday!